Rakuten Annual Playbook
'Playbook' is an internal event, and while not unique to Rakuten Advertising, that began in 2012 with hand-selected employees from each of the US offices invited to a modest gathering at Irving Plaza, one of New York City's traditional theaters. Simultaneously, the rest of the company watched the broadcast live. The venue has changed over the years as has the company's style in presenting the message about laying out the vision for the year.
The internal content of the booklet and some of the support materials are not for public review, but this is a representation of the creative theme and design.
01 // Creative Standardization
Consistency is critical, internally

as well as externally, particularly as brands continue to evolve at the speed of innovation.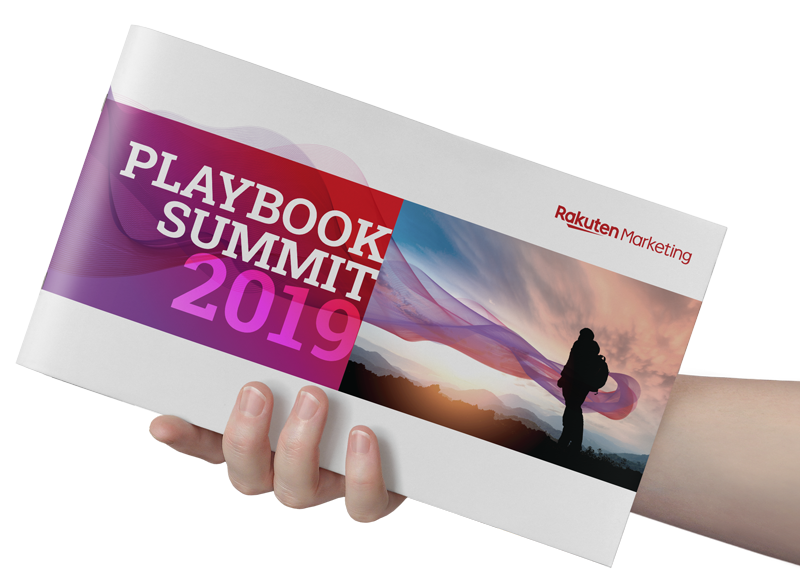 02 // Brand Building
Driving brand enthusiasm starts with delivering on the value that's in it
for everyone

.
Rebrands, acquisitions, and merging of logos are all part of the process of maturing the complex and diverse Rakuten ecosystem – evolving from a 'house of brands' into a 'branded house'.
Managing and distributing Rakuten corporate's robust and evolving library of logos while building and distributing assets to facilitate standardization and brand adoption on a global scale.
Rakuten corporate's brand hierarchy was not suitable for Rakuten Marketing in their market space. Strategically, it made a clearer brand statement to consolidate into a single identity.
Regional and global nuances add different levels of complexity that require a strategic and tactful balance. What's culturally acceptable at home, could be seen as offensive abroad.
06 // Let's Create
Ready to

talk?
Task
Help kick off the new year, new brand identity with creative geared to educate and motivate employees throughout the company.
Strategy

Brand Strategy, Creative Strategy, Brand Standardization

Design

Creative Direction, Active Design, Brand Standardization

Client

Rakuten Advertising

Tags